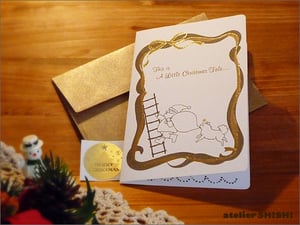 $

4.50
Christmas card describing a lovely small tale.
The card is partially decorated with handwritten lame.
Designed by atelier ShiShi.
x1 Christmas card (210 x 155 mm)
x1 envelope (162 x 114 mm)
x1 seal
Stock quantity: 0
We will send our goods as a small packet airmail.
A portion of the proceeds will be donated to animal rescue efforts.