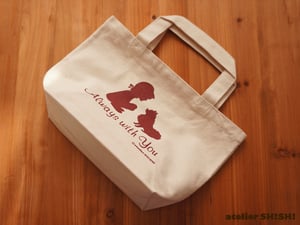 $

16.00
The silhouette of a girl and a dog is printed on the heavy-duty canvas tote bag.
There are three kinds of a different color.
Designed by atelier ShiShi.
Stock quantity:0
We will send our goods as a small packet airmail.
A portion of the proceeds will be donated to animal rescue efforts.